Grub and insect control treatments offered for properties near and around Allentown, Macungie, Orefield, and other areas in PA.
Lawn insects and grub infestations can cause serious damage to your property's lawn. Learn how we help to get rid of these pesky bugs.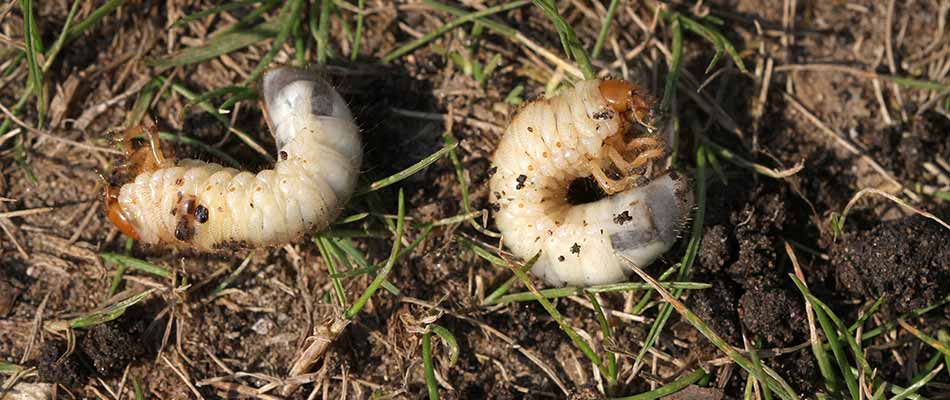 Lawn damage is an unpleasant sight, especially if you're paying for other services to help care for and maintain it. Brown patches and bald areas of your yard could be attributed to other issues, but the most likely culprits are grubs and other grass-eating insects.
Certain pests like to eat every part of the grass blades from stem to root. Creating a treatment strategy will eliminate them from your lawn and continue to protect it with the right preventative care.
Fresh Cuts Lawn & Maintenance provides both pre and post-emergent grub and insect control options so we can handle any kind of lawn infestation plaguing homes and businesses throughout Allentown, Macungie, Orefield, and surrounding areas.
---
What are some telltale signs your lawn has a grub or insect infestation?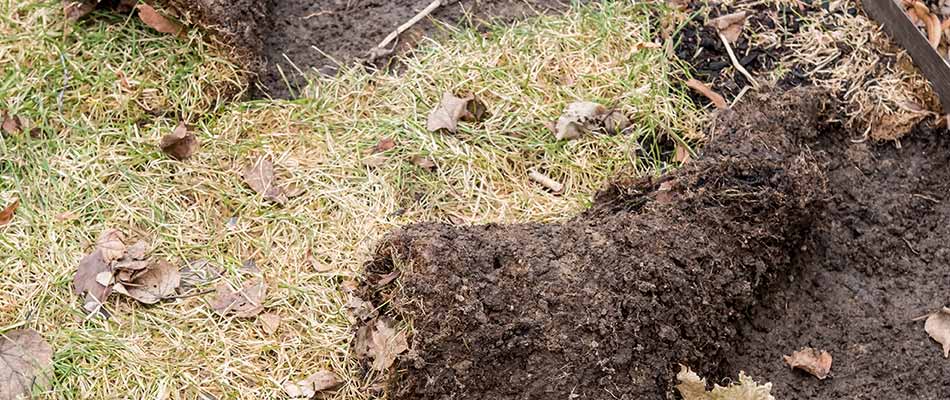 Grub and insect infestations may often go unnoticed until clients start seeing more health and appearance issues with their lawn. Most pests remain below the soil while they feed on your grass blades and their root systems. Ignoring lawn infestations will only create a more disastrous (and expensive) situation for you down the line. Some damage caused by certain insects can completely destroy your lawn in a few days.
If you think your lawn might be riddled with grubs and other grass-eating insects, look out for these common signs:
Brown or dead grass patches
Bite marks on grass blades
Holes in the soil
Torn up areas of turf
An increased presence of birds, raccoons, and other bug-eating mammals
---
Which types of lawn insects are most common in our area of Pennsylvania?
Our region of Pennsylvania sees a variety of lawn insects that are known to quickly attack grass. As lawn care experts, we're trained to spot signs of a grub or insect infestation and can effectively identify which species caused the turf damage. The most common lawn pests we come across in yards throughout the Lehigh Valley area include:
Chinch bugs

Chinch bug damage is most severe in drought-stressed lawns. These bugs suck out all the juice and water from your grass blades which will turn the lawn yellow. Chinch bugs like to feed on fescues, ryegrass, and zoysia, all very common in Pennsylvania.

Sod webworms

Webworms are the larvae of brown moths. They like to chew on the leaves and stems just above the crown of the grass blade. One way to determine if your lawn was damaged by sod webworms is by digging into the thatch and seeing silk-lined tunnels. Another sign is a large presence of moths flying around your lawn at night.

Armyworms

Similar to webworms, armyworms are a type of caterpillar. Their name comes from the fact that these worms will move across your lawn like an army as they eat all the available foliage. It's not uncommon for some yards and fields to be destroyed within a few days of an armyworm feeding frenzy.

Mole crickets

Considered to be one of the most destructive lawn pests, mole crickets have mole-like claws that they use to tunnel through your soil and tear up the lawn's root system. Along with the grass roots, mole crickets will eat decaying plant matter and other lawn insects. If your lawn feels spongy when you walk across it, this is due to the turf being detached from the soil and is a common sign of a mole cricket infestation.

White grubs

White grubs are the larvae of Japanese beetles. Newly hatched grubs will begin feeding on the grass roots almost immediately. Since they mostly live beneath the soil, many people won't know they're dealing with white grubs until more signs start appearing throughout your yard. These can include excessive brown patched or areas of dead grass that can be rolled up like a carpet.
We use Allectus 0-0-7 insecticide spray for pre/post-emergent applications. We can also fix any existing grub damage with our aeration and overseeding lawn care services!
---
Are you noticing more lawn insects crawling through your turf? Call us today to create a grub and insect control treatment plan!
Investing in a grub and insect control treatment plan is the only way to fully eliminate pests from your lawn. We use professional-grade pre-emergent and post-emergent insecticides so there's no chance for bugs to reproduce and continue the cycle.
Call our team today at (610) 737-9440 if you think your lawn might be infested with pests. Our grub and insect control services are available for homes and businesses located in Allentown, Macungie, Orefield, and surrounding areas.