Pre-emergent and post-emergent weed control treatments applied by professionals for residential and commercial properties located in the Allentown, Macungie, & Orefield area.
Don't let your sprawling green lawn be ruined by pesky weeds! Our team can treat for and eliminate the most common weeds native to our area of Pennsylvania.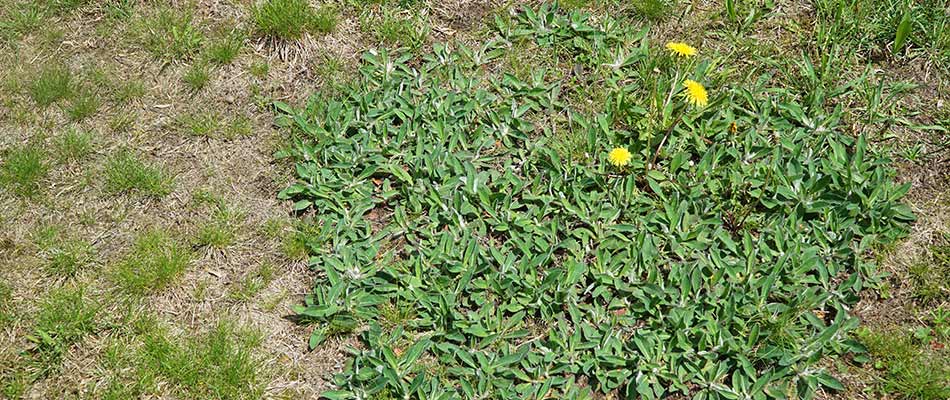 There are not many people we know that will compliment property owners on the abundance of weeds growing on their lawn. Why have your well-manicured lawn be invaded by weeds when all they do is crowd up space for new grass growth and rob it of nutrients that are critical to having a healthy yard?
Through our years of experience working in the lawn care industry, we know the best way to control weeds is by applying multiple treatments throughout the year. We provide both pre-emergent and post-emergent herbicide applications that are paired with our seven-step fertilization program.
Fresh Cuts Lawn & Maintenance offers weed control services for residential and commercial properties located in Allentown, Macungie, Orefield, and nearby cities in Pennsylvania.
---
How do weeds affect your lawn?
The difficult thing about weeds is that many property owners don't realize how hurtful they are for their lawns until it's too late.
Certain species blend in well with the surrounding grass, so some weeds end up being ignored. Others might not view them as much of a nuisance because of their bright foliage.
However, leaving weeds to grow and germinate freely across your landscape could result in a more costly problem for you.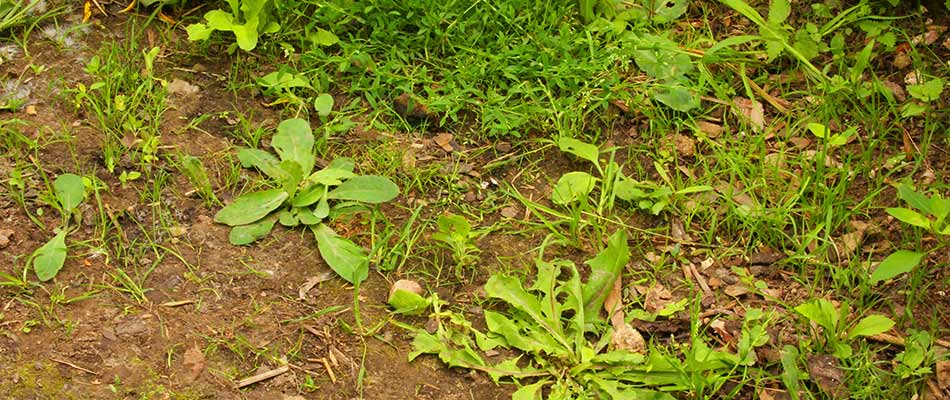 Weeds grow at a much faster rate than grass and happily absorb the nutrients meant for your grass in order to do so. This deprives lawns of the nitrogen, phosphorus, and other vital nutrients they need to produce strong, healthy grass blades.
Soil pH levels are also affected by excessive weed growth. These pesky plants prefer highly acidic soil, but certain grasses cannot grow well, if at all, in overly acidic soil.
All these factors make it harder for your lawn to fight off mold and fungal diseases and keep pests or other insects from infesting the yard. For some clients, we've seen these problems completely destroy their lawn in a matter of weeks.
---
Our weed control services can treat clover, dandelions, and other weeds native to Pennsylvania.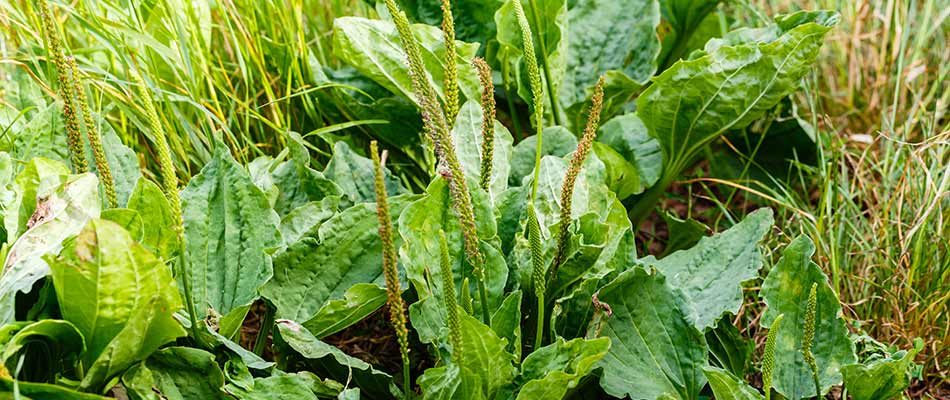 Pennsylvania has a slew of native weeds that are present in lawns throughout Allentown and nearby towns. Unfortunately, we also have some of the hardest to treat weed species when compared to other areas of the country. Weeds like crabgrass and broadleaf plantain can plague a lawn for years without the proper treatments and vigorous upkeep is necessary to ensure they don't grow back.
---
Watch Our Video on How We Prevent Native Weeds in Pennsylvania
We start our pre-emergent and post-emergent weed control applications in late April and reapply treatments every 4 to 6 weeks until the beginning of June. The most common weeds our company treats lawns and landscapes for includes:
Crabgrass
Clover
Dandelions
Broadleaf plantain
Yellow nutsedge
And more
Some weeds like yellow nutsedge require a separate treatment plan at an additional cost because certain species take time to fully remove from your lawn.
---
What can you do to prevent or minimize weed growth?
Clients will often ask us what practices can negatively impact their lawn and encourage more weed growth. The worst thing people can do for their lawns is:
Over or underwater it
Mow the grass too short
Fail to aerate & overseed yearly
Not properly fertilize the grass and soil
We always believe that consistent preventative care and routine maintenance services performed by a professional lawn care company is the best thing property owners can do for themselves.
Fresh Cuts Lawn & Maintenance is trained in the most up-to-date lawn care and maintenance services and qualified to use some of the most powerful and effective liquid herbicide treatments on the market. We know how to properly apply them without damaging your other plants and will offer spot treatments for post-emergent weeds.
---
Don't weed around for your lawn to be overtaken by stubborn weeds. Call today to have your yard treated with our high-quality herbicide!
Trying to pull out those pesky weeds yourself will only make the infestation worse. Instead, let Fresh Cuts Lawn & Maintenance treat your lawn with our professional-grade herbicide!
Residential and commercial properties in Allentown, Macungie, and Orefield are already taking advantage of our high-quality weed control services; don't be the only one missing out! Call us at (610) 737-9440 today for a quote!